In a small Georgia town, 19-year-old Abednego not only stands out for his skillful handling of bulls, but because of his color. As he falls in love with Lola, a day worker for a nearby family, racial tensions threaten their world. A violent attack tears them apart and spins their lives in different directions
. This is their story, and of four others whose lives are changed forever. One of them will return to Taylor's Crossing seeking answers.
"Janie 
Dempsey Watts is a fine storyteller, weaving her tale of love and loss with scenes from a landscape she knows well. Return to Taylor's Crossing is a bold and brave story, whose characters you will love."
—
Cassie Dandridge Selleck

(The Pecan Man)
---
Avie, 42, has a mission: take a quick trip to Georgia to settle her father's estate in tiny Taylor's Crossing. She is soon thrown off course by overbearing and meddling family members and her life begins to unravel even as she begins to blossom and make new friends.
Get Moon Over Taylor's Ridge at Amazon.com.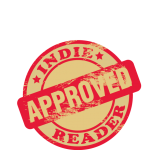 "A Southern story of determination and hope, family and heartache, [this book] rings true and fine."
        —

Susan Gregg Gilmore

 

(Looking for Salvation at the Dairy Queen; The Improper Life of Bezillia Grove)
"Beautifully written and historically rich, this slice of the South is very satisfying."
        —

Jennifer Youngblood

 

(The Paper Rose Club; Stoney Creek, Alabama)