To learn about PAP PAP GOES TO PARIS, my new children's book, please click on the BLOG at the left.
Return to Taylor's Crossing
is available at amazon.com, at Hamilton Place Mall's Barnes and Noble, and at Chattanooga's new independent book store, Star Line Books, 1467 Market Street.  Also available in Ringgold, GA at The Vintage Gathering, 7845 Nashville Street.
"Janie
Dempsey Watts is a fine storyteller, weaving her tale of love and loss with scenes from a landscape she knows well. Return to Taylor's Crossing is a bold and brave story, whose characters you will love."--Cassie Dandridge Selleck, author of The Pecan Man 
A wonderful interview by WUTC's Michael Edward Miller gives a peek at what the book is about. Click below to hear.
Avie
, 42, has a mission: take a quick trip to Georgia to settle her father's estate. Too busy to go, her attorney husband,
Michael
, 50, sends her off with their asthmatic son,
Joseph
, 13, to keep her company. In tiny Taylor's Crossing, Avie settles in but is soon thrown off course by overbearing and meddling family members and her son's fascination with a legendary Cherokee Silver mine. Their search for the silver mine leads her up to Taylor's Ridge and to a new friend,
Will
. As her stay lengthens, her life begins to unravel even as she begins to blossom and make new friends. For the first time in her life, she must learn to stand on her own and find her way. Will she stay with her husb
and or ch
oose a new love? And how can she hold on to the red land she cherishes?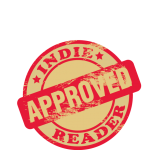 —

Susan Gregg Gilmore

,

Looking for Salvation at the Dairy Queen

and

The Improper Life of Bezillia Grove
"Strengthened by the sturdy Cherokee hills of her youth, a woman's unexpected trip home takes her on a journey into the windows of her heart. Beautifully written and historically rich, this slice of the South is very satisfying."